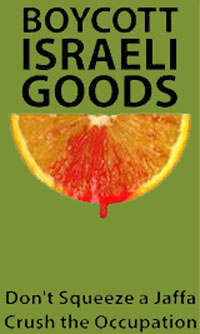 Birthright Unplugged Boycott/Divestment/Sanctions (BDS) against Israel and BDS & Activist Campaign Workshop:
In light of the Palestinian call for boycott, divestment, and sanctions (BDS) against Israel, we have designed a workshop as a complement to our travel program to support organizers and activists to be better able to apply their knowledge to campaign work. We plan to work with student activists, faith-based organizers, and community leaders to develop and strengthen their campaigns of BDS against Israel and/or investment in Palestine.
Travel component:
In seven days, we will visit Palestinian cities, villages and refugee camps in the West Bank and spend time with internally displaced Palestinian people living inside Israel. Throughout the journey, we will help participants develop an understanding of daily life under occupation and the history of the region from people profoundly affected by and under-represented in Western discourses about the occupation.
BDS components:
We offer a several opportunities designed to support organizers and activists to be better able to apply their knowledge to campaign work. We hold panels and discussions, and we also expect participants to take an active role in working on launching or the continuation of their own campaigns.
Our BDS work supports the 2005 Palestinian civil society call for BDS as a nonviolent strategy that has been critical in bringing about the end of other systems of oppression, most notably apartheid in South Africa. Our effort to encourage investment in the Palestinian economy comes from the concern that Israeli imposed barriers to Palestinian work opportunities, production and trade are turning a historically self-sufficient economy into an economy based on international aid and exploitative labor practices by Israeli companies. We feel that the international community can and should help to thwart this development.
It is our hope that Unplugged program participants can learn from past examples, invigorate current efforts and bring their ingenuity to bear in their own communities.